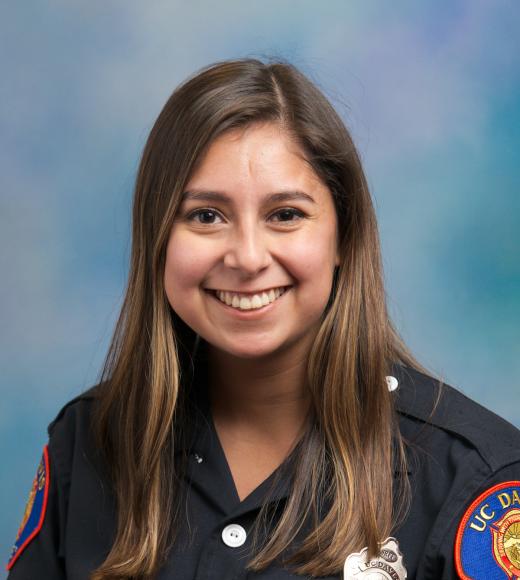 Position Title

Student EMT
Office Hours
On-Call Schedule
Bio
Major: Biological Sciences
What interested you in becoming an EMT?
I was interested in becoming an EMT because I wanted to learn real skills that would be applicable to a career in the health field. I am interested in being a PA and I wanted to gain experience with real patients before I applied to schools.
What is your favorite part of the program?
My favorite part of the program is being involved with new EMT classes and sharing tips with new students because we've gone through it before.
Fun fact or hobby:
I visited South Africa last summer and had an internship at Red Cross Children's Hospital in Cape Town where I watched various surgeries including burns, open heart surgery, and a kidney transplant.