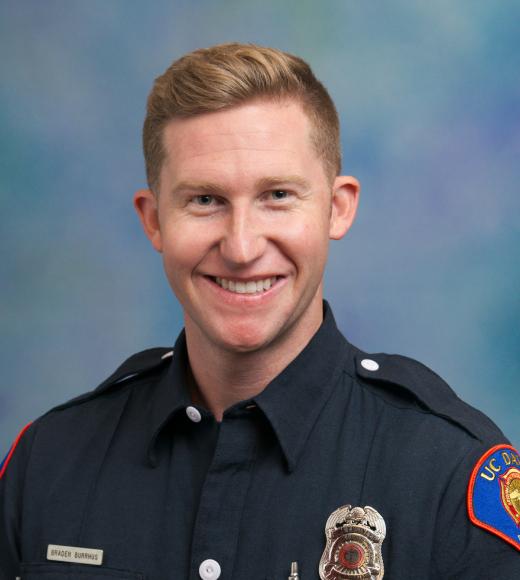 Position Title

Fire Engineer
Office Hours
48hr Shift Schedule
Bio
Hometown: Dana Point, CA
Serving in the fire service since 2008, Firefighter Braden Burrhus started his career as an intern/volunteer firefighter with Nevada County Consolidated Fire District after graduating from the Sierra College Regional Fire Academy. 
Beginning the summer of 2008, Braden was hired as a Seasonal Firefighter I with Cal Fire – NEU.  He worked with Cal Fire for two consecutive fire seasons until 2010, when he chose to pursue a Paramedic license.
Braden earned an Associate's of Science degree in Fire Technology as well as an Associate's of Arts degree in Liberal Arts from Sierra College
Braden has followed in the footsteps of three generations of firefighters in his family, which date back to 1937. In June of 2011, he was proud to be chosen as a full-time firefighter for the UC Davis Fire Department.