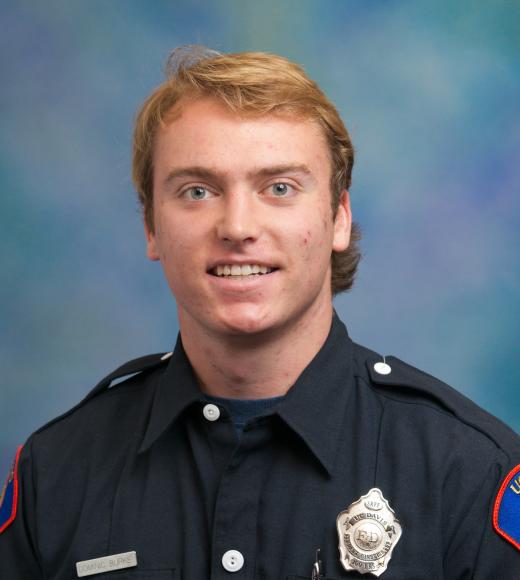 Position Title

Student Firefighter
Office Hours
On-Call Schedule
Bio
Hometown: San Rafael, CA
Major: Viticulture and Enology with minor in Managerial Economics
What interested you in the SRFF Program? 
I've always appreciated a hardworking team atmosphere and that is what this department and program is all about. Going into college being a firefighter never crossed my mind. Then when I met fellow student residents Tommy Powell and Gerrit Dykzeul, they entertained me with the idea of applying for the job. I really felt like this program was a once in a lifetime opportunity, as it is one that is not normally associated with college life. During the application process I realized that if there was any chance to broaden and greaten my experiences in life at Davis, this was that opportunity. 
What is your favorite part of the program? 
Other that the thrill and enjoyment that comes with running calls, I would have to say the camaraderie between both the student resident firefighters and the careers of the department. Also, I love that I am able to represent our school while helping to keep it safe.
Fun Fact or Hobbies:
I enjoy spending time with family and friends, love traveling, and I am a member of the UC Davis men's rugby team.