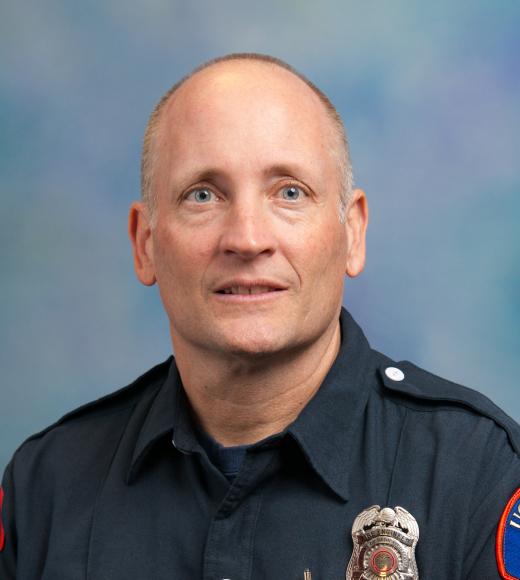 Position Title

Fire Engineer
Office Hours
48hr Shift Schedule
Bio
Hometown: San Francisco, CA
Fire Engineer Dean started his career in the fire service in 1987.  He has held the position of Firefighter and Fire Engineer as both a career and volunteer firefighter.
David graduated from Burlingame High School in 1986.  Realizing school was not his passion, his father advised him to "get a real job."  David went into the construction field for a year, which was long enough to discover that swinging a hammer was not in his future.  Although he learned many valuable skills in construction, he wanted to pursue a more exciting career.
Following a path of many uncles and cousins, David sought a career in the fire service. He went back to school with a different outlook on education.   Shasta College in Redding had a fire program on campus where he volunteered as a firefighter while earning his degree in Fire Technology.  David also volunteered for the Jones Valley Fire Department while he was in the Redding area.
In September of 1990 David was hired by the UCDavis Fire Dept.  He has been there ever since, spending his first 14 years as a Firefighter. In 2004 he was promoted to Engineer.  Currently, David is the Engineer of Truck 34 and operates its 100' aerial ladder.