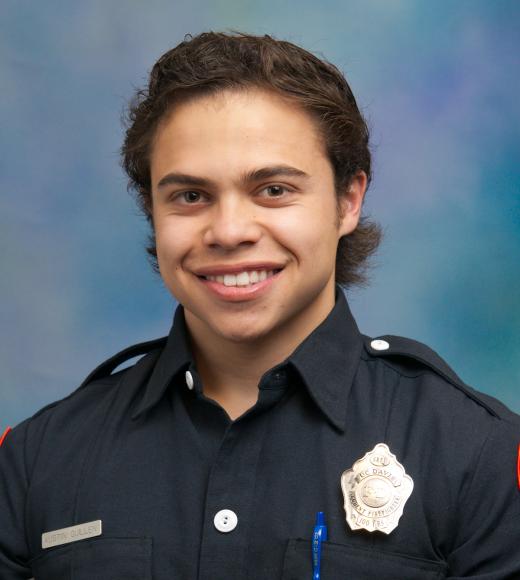 Position Title

Student Firefighter
Office Hours
On-Call Schedule
Bio
Hometown: Sacramento, CA
Major: Science and Technology Studies, Minors in Wildlife Conservation Biology and Coaching Principles
What interested you in the SRFF Program?
I was initially drawn to the SRFF Program due to the unique opportunity it presents students who want to establish a future career in the fire service.
What is your favorite part of the program?
My favorite part of the program is having the opportunity to actively make a difference in the local community and aid fellow students. I really enjoy learning from career personnel and developing a skillset that can be utilized in a future career as a firefighter.
Fun Fact or Hobbies:
In my free time, I enjoy traveling with family and friends, as well as participating in and watching collegiate athletics.