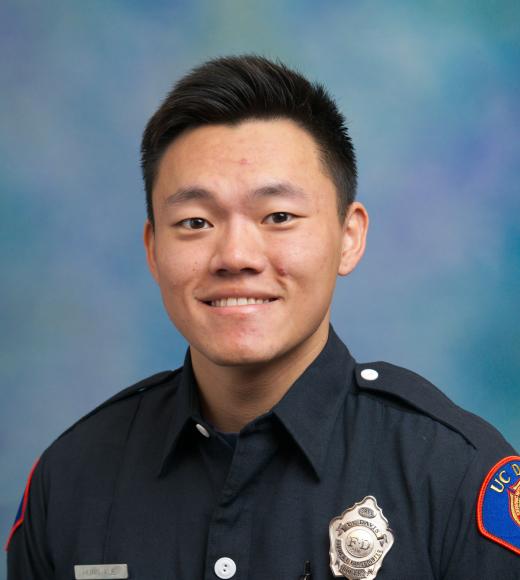 Position Title

Student Firefighter
Office Hours
On-Call Schedule
Bio
Hometown: Pittsburg, CA
Major: Aerospace and Mechanical Engineering
What interested you in the SRFF Program? 
The opportunity to learn about an important service that I had no knowledge about peeked my interest.  I was very curious behind the technical aspects and the science behind firefighting and I wanted to learn about it. This student mentality combined with the chance to serve those around me persuaded me to seek out the SRFF Program.
What is your favorite part of the program? 
My favorite aspect of the program is getting a sneak peak of the fire service culture. I enjoy interacting with career firefighters and hearing their stories. They are all unique individuals with incredible enthusiasm and hilarious senses of humor. Without them, working at the fire station wouldn't be such a valuable, educational, and enjoyable experience.
Fun Fact/Hobbies:
I am part of Air Force ROTC, on track to become second lieutenant in the US Air Force. I hope to be a pilot someday. I like snowboarding, skydiving, traveling, and having fun with friends.