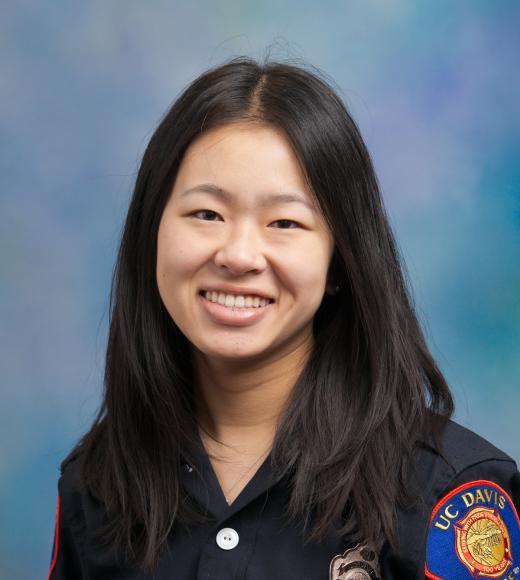 Position Title

Student EMT
Office Hours
On-Call Schedule
Bio
Hometown: Sacramento, CA
Major: Global Disease Biology
What interested you in becoming a Student EMT?
I am looking into attending medical school so the experience I would have as an EMT would be beneficial for my future career goals. I am also interested in emergency medicine specifically so this was the perfect opportunity. 
What is your favorite part of the program?
Everyone at the fire department is super supportive and welcoming. The other EMTs have also become good friends of mine. The atmosphere and the people are the best. 
I enjoy hiking and spending time with family and friends.