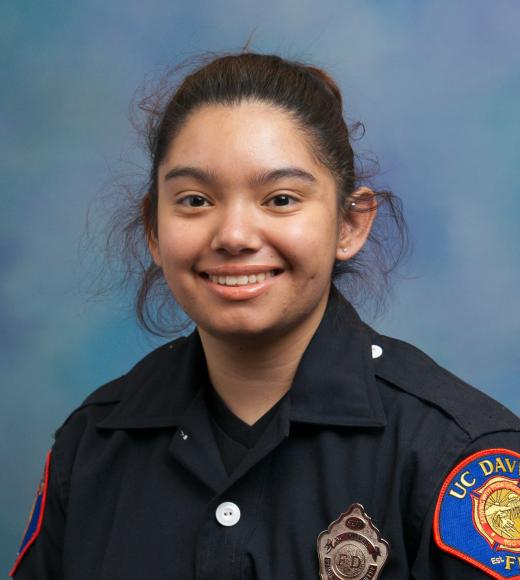 Position Title

Student EMT
Office Hours
On-Call Schedule.
Bio
Hometown: San Jose, CA
Major: Human Development and Chicano Studies 
What interested you in becoming a Student EMT?  
I have always been very passionate about getting into the healthcare field mainly because I find my drive through helping heal others and also by giving back to the community. Being a Student EMT with the UCD Fire Department has allow me to give back to the Davis community and has also given me confidence in the skills I have to help people. 
What is your favorite part of the program? 
This program is very unique because EMT's work together  with a variety of people within the profession; which includes paramedics, other student EMT's, and Davis Firefighters. Each person has a unique quality that they bring to the team that allows everyone to work effortlessly together. I really appreciate that we all learn from each other and constantly work towards being a better team so that it can one day benefit our patients.
Fun Fact or Hobbies:
Aside from being an EMT, I love martial arts, rock climbing and all outdoor activities.