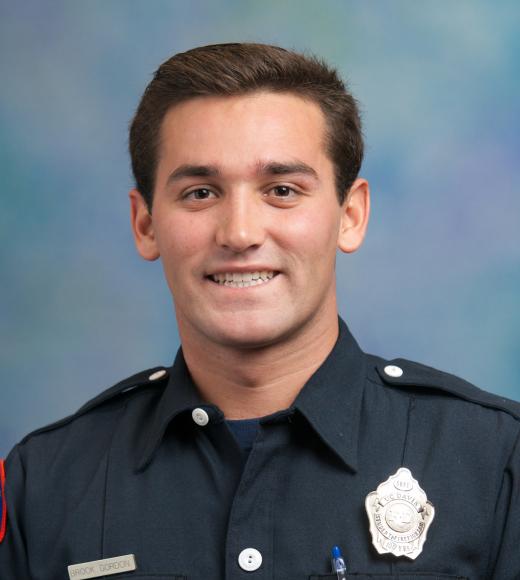 Position Title

Student Firefighter
Office Hours
On-Call Schedule
Bio
Hometown: Long Beach, CA
Major: Managerial Economics
What interested you in the SRFF Program?
Growing up, I had many coaches that were firefighters. They all loved their jobs which interested me in the fire service. By the time I was a junior in high school I had done a few ride-a-longs with the local department and knew I wanted to pursue a career in the fire service. With that in mind, I attended UC Davis where I would have the unique opportunity to apply for the Student Resident Firefighter Program.
What is your favorite part of the program?
My favorite part of the program is hearing the tones go off and feeling the adrenaline of the unknown that awaits. Each call provides a valuable opportunity to develop my skills and knowledge that will help me in my pursuit of a career in the fire service. On top of that I admire the sense of camaraderie shared between the career firefighters and my fellow SRFF upstairs. 
Fun Fact or Hobbies:
I am currently on the UC Davis NCAA Men's Water Polo team. In addition, I enjoy being outdoors, especially on the beach.