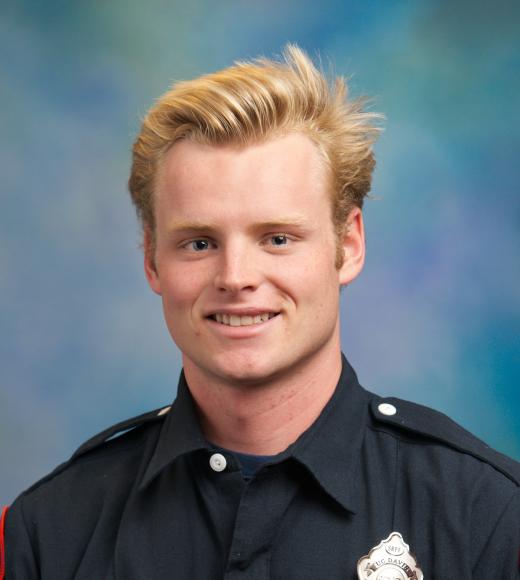 Position Title

Student Firefighter
Office Hours
On-Call Schedule
Bio
Hometown: Fairfax, CA
Major: Communications 
What interested you in the SRFF Program? 
My family has several close friends who are either current or retired firefighters which first sparked my interest in this field. In addition, when I was younger I participated in a Junior Lifeguard program where I had the chance to practice EMS and rescuing techniques. This program is also closely affiliated with the local fire department so I had the opportunity to meet carrier firefighters and get hands on with firefighting equipment on occasion. I also had an elder teammate who was a SRFF when I was a freshman here, and he spoke very highly of the program. 
What is your favorite part of the program?
This program allows us to gain valuable real-world EMS and fire fighting experience while also providing a safe atmosphere to develop our own skills that we can later apply in the field.
Fun Fact or Hobbies?
I am also an athlete here at UC Davis. I am a current member of the ICA men's water polo team here, and spend much of my time in the pool when I'm not at the station.