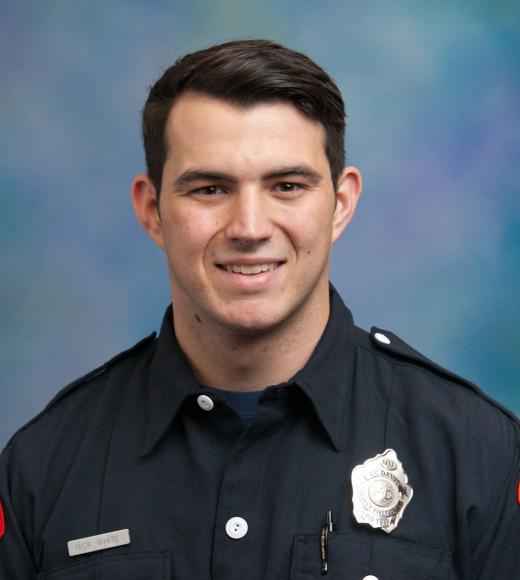 Position Title

Student Firefighter
Office Hours
On-Call Schedule
Bio
Hometown:  Yucaipa, CA
Major:  Managerial Economics                 
What interested you in the SRFF Program? 
 I have family in the fire service and have always had an interest in following in their footsteps. Upon arriving at Davis I became friends with a few older guys in the program who loved it and encouraged me to join.
What is your favorite part of the program? 
 I really enjoy running calls; being in the engine going Code 3 never gets old, and it's a great feeling to be able to help people in need. I also love getting to train, work, and live along side my fellow Student Resident Firefighters. This program has surrounded me with other hardworking-motivated students with similar interests, and they have all become my close friends.
Fun Fact or Hobbies
I also work on campus at the ASUCD Bike Barn. I enjoy mountain biking and exercising in my free time.