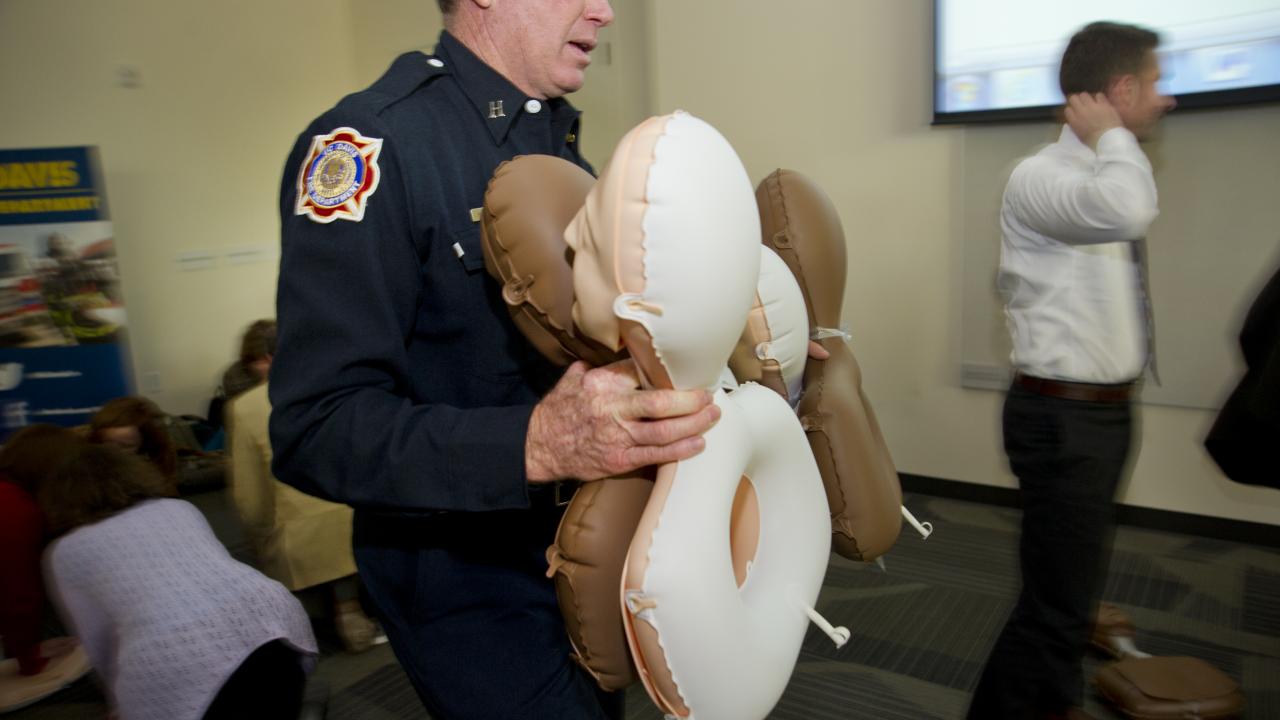 HeartSaver CPR AED
This 4 hour instructor led course is designed to prepare students to provide CPR and automated external defibrillator (AED) use in a safe, timely and effective manner for adults, children and infants.
Audience: Designed for anyone with little or no medical training who wants to be prepared for an emergency in any setting.
Course Card: Upon successful completion students will receive an AHA HeartSaver CPR AED eCard vailid for 2 years.
Cost: $45.00