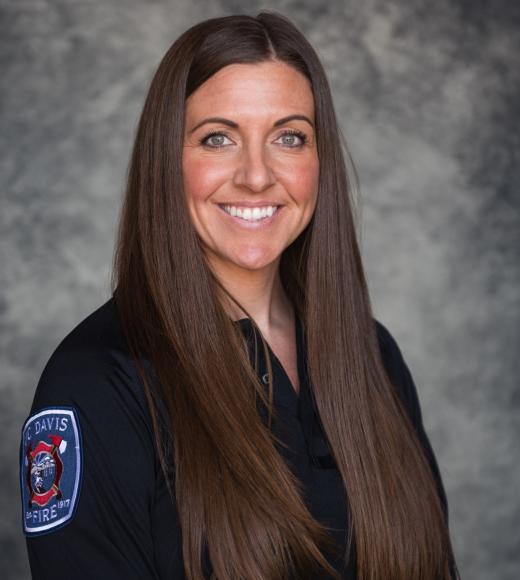 Position Title

Director of Fire Training - UC Davis & West Valley Regional Fire Training Consortium
Office Hours
7am-5pm Monday-Thursday
Bio
Chelsea grew up in Folsom California where her life revolved around athletics. After high school, she went on to lead backpacking trips in Utah teaching wilderness survival skills to troubled youth. She joined the United States Marine Corps in 2006 with an initial MOS in Supply Logistics. She was stationed in Okinawa Japan for two years where she worked in joint military functions with Korea, Australia, Thailand, and the Philippines.
Her personal physical training habits were noticed and she began helping fellow Marines train to improve their physical fitness/water survival scores. When she was reassigned to MCAS Miramar she was assigned to H&HS where she served as the Ground Training NCO for her remaining two years of service. As the Ground Training NCO, she managed the training requirements of all Marines assigned to Headquarters Squadron.
After ending her active duty contract Chelsea went on to attend UC Davis. During those years she created working relationships with fellow military recruiters to continue her work helping military members with their physical fitness requirements. She graduated in 2014 with a degree in Psychology and spent the following years working as a trainer and nutrition coach in Chico.
Chelsea was welcomed to the UC Davis Fire Department in December 2017 as the Assistant to the Training Division and West Valley Regional Fire Training Consortium and now serves as the Interim Director. She spends her spare time mountain biking, snowboarding and competing in figure competitions.