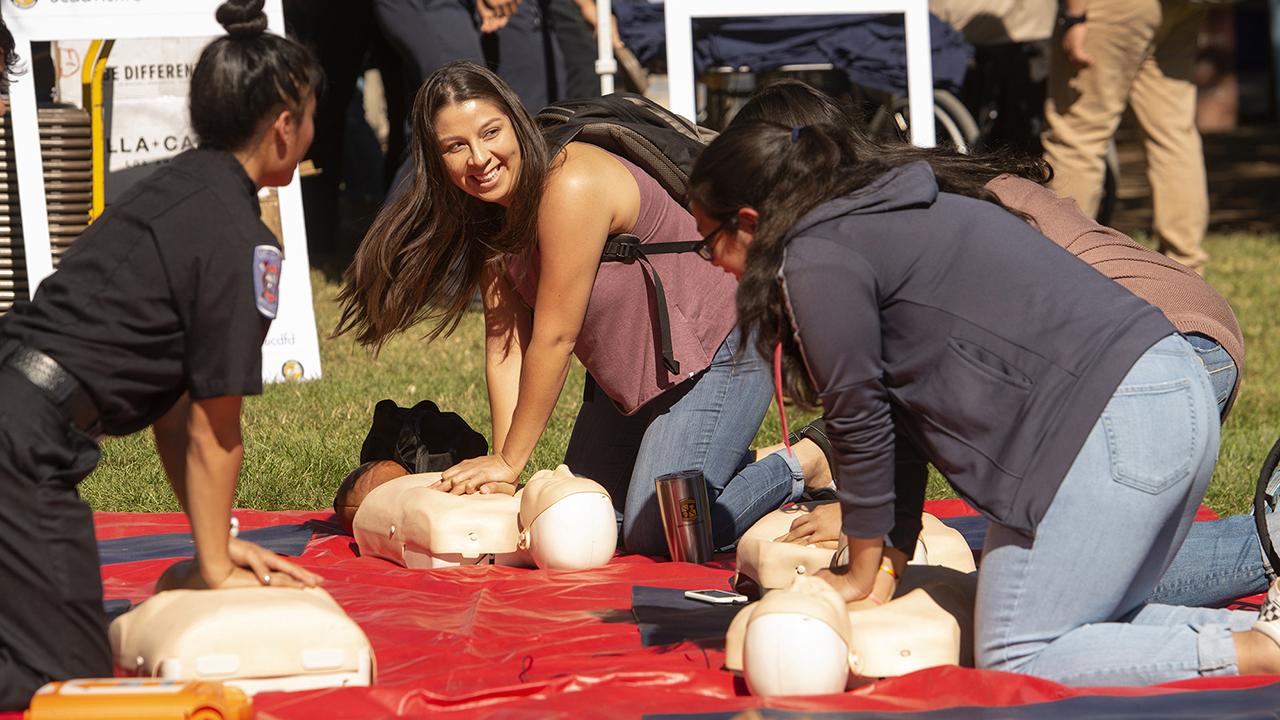 A fun-filled, educational day focused on all things fire prevention and safety.
Join UC Davis firefighters and all their cool trucks out on the Quad during Fire Prevention Week on Wednesday, Oct. 9 from 10 a.m. – 2 p.m.
UC Davis firefighters, student firefighters and EMTs, along with campus Fire Prevention staff; will be hosting demos, recruiting students to become student firefighters and EMTs, plus giving away cool gear.  
Check out the activities:
Hands-Only CPR and "jaws of life" demos

Races to put on fire gear

Fire extinguisher training

Helicopter ambulance landing

T-shirt and other giveaways
For more information, visit the Fire Day on the Quad page.