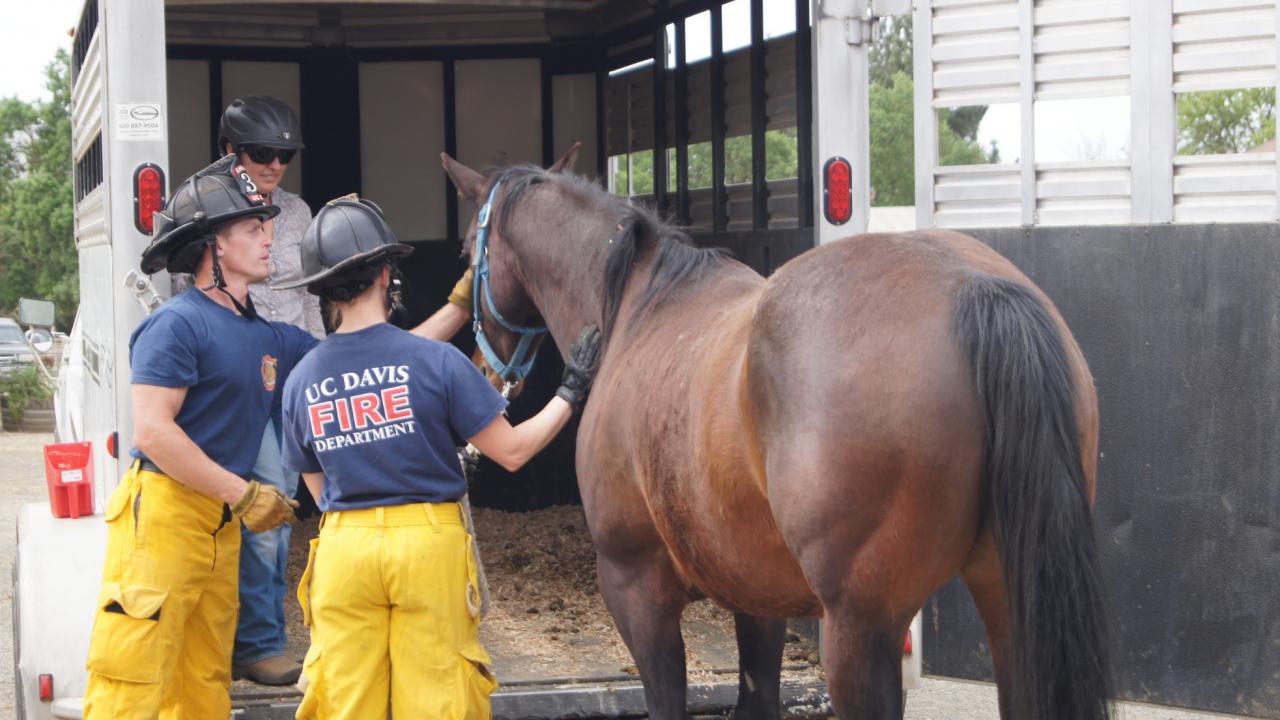 Last week UC Davis Firefighters participated in a training designed and organized by the UC Davis School of Veterinary Medicine in conjunction with the Department of Animal Science as part of a wider initiative to enhance campus preparedness for, responding to, and resolving hazardous incidents involving animals
Our firefighters received training in livestock and equine behavior during routine and stressful situations, obtained an understanding of hazards involved with incidents involving large animals and ways to minimize risk to themselves and the public.  They also carried out practical scenarios where they learned how to apply theory in an operational context.
This training allows our firefighters to support the resolution of incidents involving loose or compromised large animals which may include the following: Farm and equestrian establishment fires, transportation fires and collisions, entrapments and loose animals.
View the photo gallery in the right sidebar of this page for more images from the training.