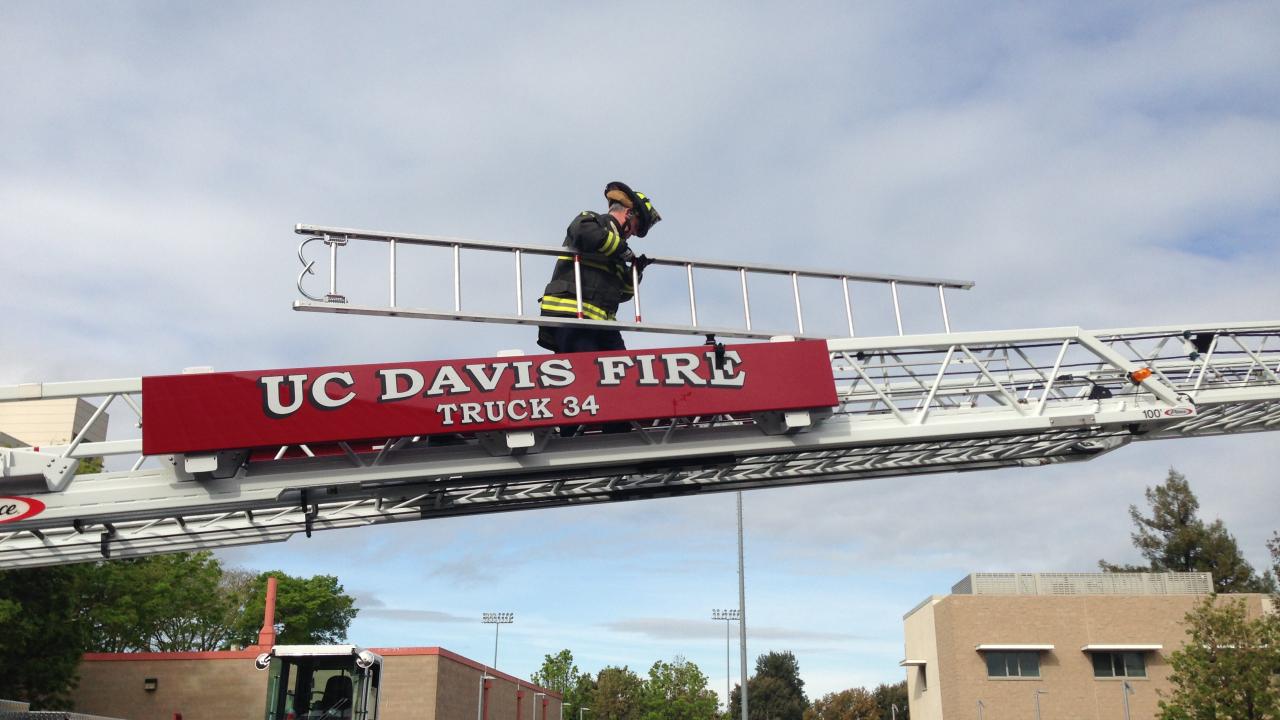 The UC Davis Fire Department has released its 2016-2017 Annual report.
Each year the UC Davis Fire Department shares an overview of highlights and accomplishments from the previous twelve months. General department information, response statistics, program details and more are reviewed.
Click on the image below to access the most recent annual report.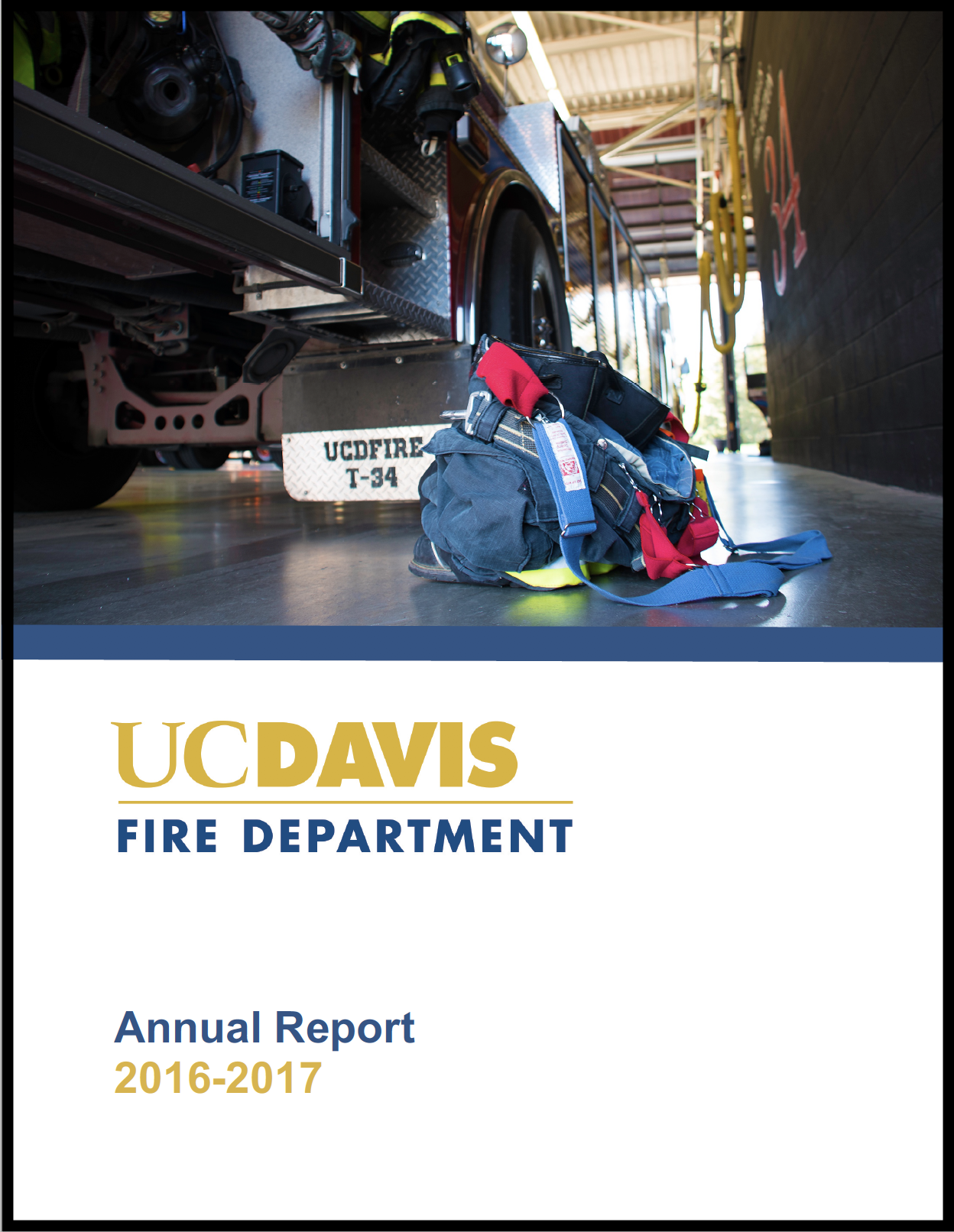 Category
Tags