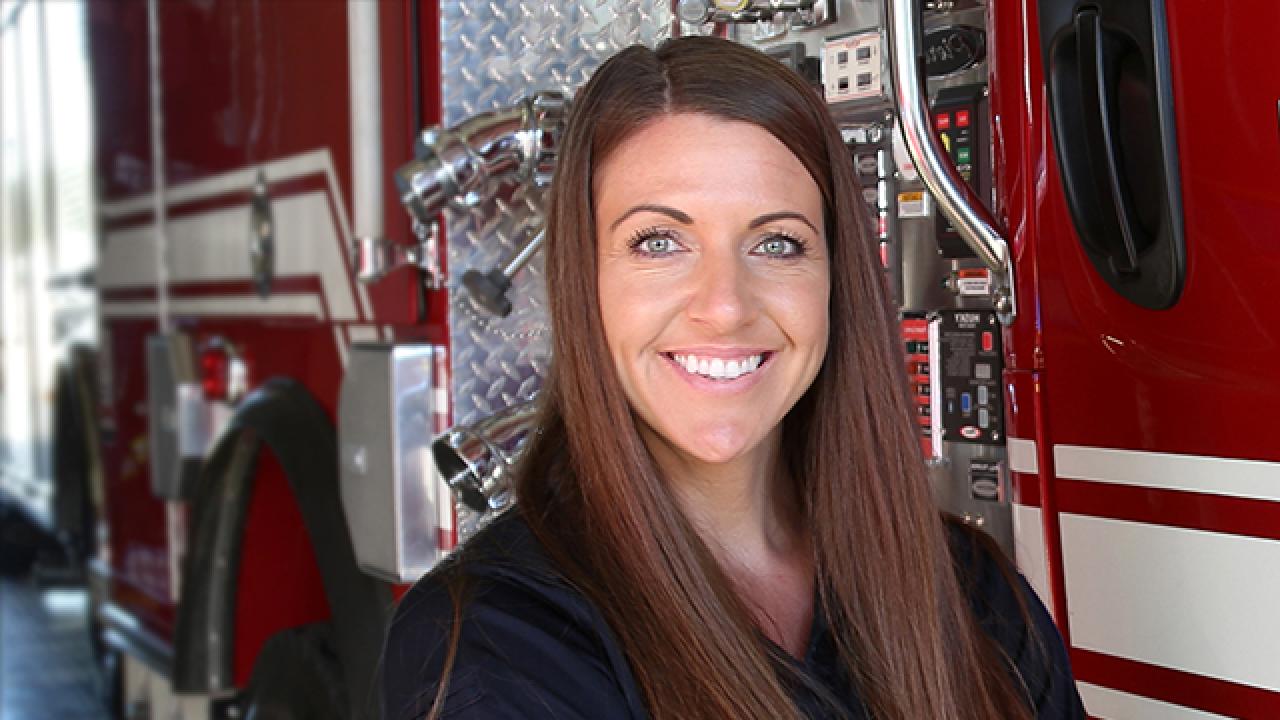 UC Davis Fire Department's Chelsea Bills was selected as the new West Valley Regional Fire Training Consortium (WVRFTC) Director. Bills' promotion to the role on May 1, makes her the first-ever female member of the UCDFD command staff.
The West Valley Regional Fire Training Consortium (WVRFTC) was founded in 2012 in response to the reduction of training resources within fire training divisions throughout Yolo County. Members of the WVRFTC include the UC Davis Fire Department, West Sacramento Fire Department, City of Davis Fire Department, City of Woodland Fire Department, Yocha Dehe Fire Department, Dunnigan Fire Protection District, Winters Fire Department and Amador Fire Protection District.

Each department joined the association to improve the safety and well-being of their local communities through dedicated and coordinated firefighter training.
As the Director of Fire Training for WVRFTC, Bills is responsible for providing mandated training for over 300 firefighters, spanning Yolo, Sacramento and Amador counties.
Chelsea was unanimously selected by the Fire Chiefs of all eight departments in the WVRFTC. "That's a huge statement about her and her talents," noted UCDFD Chief Nathan Trauernicht. "Getting that many Chiefs to agree to the same outcome, on any topic, is no small feat."
Bills joined UCDFD in December 2017 as the Assistant to the Training Division. However, given her background and education she quickly demonstrated her capacity to lead. Bills is a former Marine and a UC Davis alumna with a degree in Psychology. Bills served at the Marine Corps Air Station Miramar in San Diego where she managed the training requirements of all Marines assigned to the Headquarters Squadron. In the Marines, Bills ensured our troops remained qualified for service, and in this new role, she'll make sure our region's firefighters are trained and prepared to protect our communities.
"I'm excited to advance my career with UCDFD by serving as Director to our regional partners," said Chelsea Bills. "I'm even more honored to be the first female on the command staff, and look forward to having more join the ranks in the future."
With the support of the Fire Chiefs behind her, we can expect Bills to make an impact for both the community and for the UC Davis Fire Department. As the Director of Fire Training for WVRFTC, she is charged with coordinating training programs and collaborating with partners to determine other development and educational programs – all with the safety and preparedness of firefighters in mind.
"Chelsea is a proven innovator whose naturally collaborative spirit will help us take the WVRFTC to the next level," said Trauernicht. "I can't think of a better ambassador for UCDFD throughout the region, particularly as we strive to inspire more women to join the fire service."
Category