Campus Researchers and Responders Train for Rescues in Labs
Being one of the nation's top-tier research institutions means that some of the world's most important science is being explored and developed in our labs and facilities every day.  The diversity, and complexity, of the research mission at UC Davis requires that the UC Davis Fire Department (UCDFD) personnel have the knowledge and skills to be ready for just about anything.
This week UCDFD responders along with our partners from EH&S, Safety Services, and campus researchers collaborated to practice a simulated rescue of a downed person in a lab.
The scenario was one where a researcher working in a lab facility, loses consciousness, and spills a mock research culture.  After witnessing the collapse in a lab, a colleague called for emergency responders and initiated the process to evacuate the unconscious person out of the facility.  UCDFD's crews arrived on-scene, assessed the situation, put-on PPE (personal protective equipment), and assisted in the decontamination and evacuation of the patient.
Afterwards, participants were checked to verify that the GloGerm (a substance used to simulate contamination) didn't spread and it showed everyone did a good job in containing the "spilled" material.  This training exercise highlighted the necessary coordination between a variety of campus groups to ensure a good outcome when responding to an emergency in a lab facility.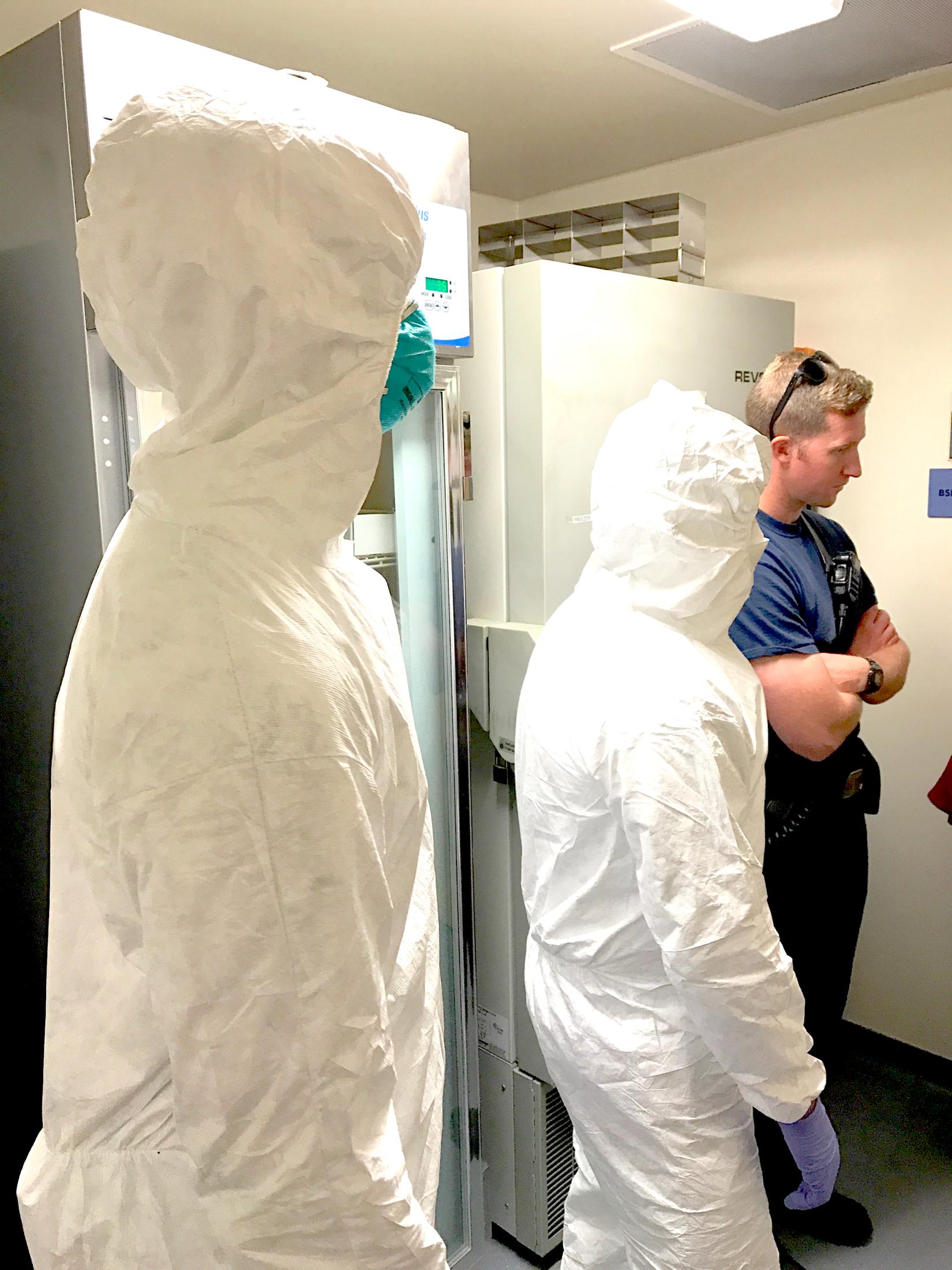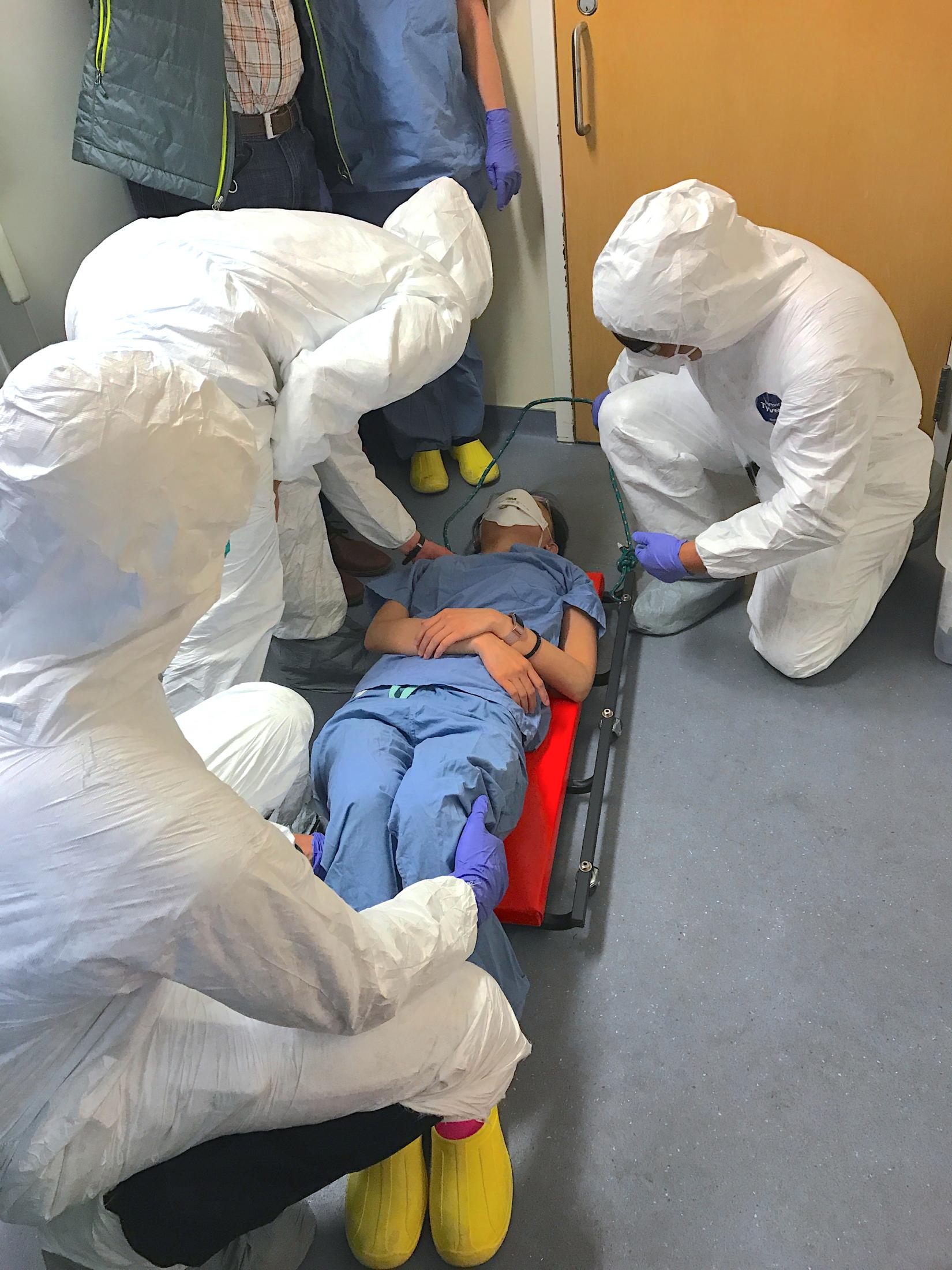 Primary Category