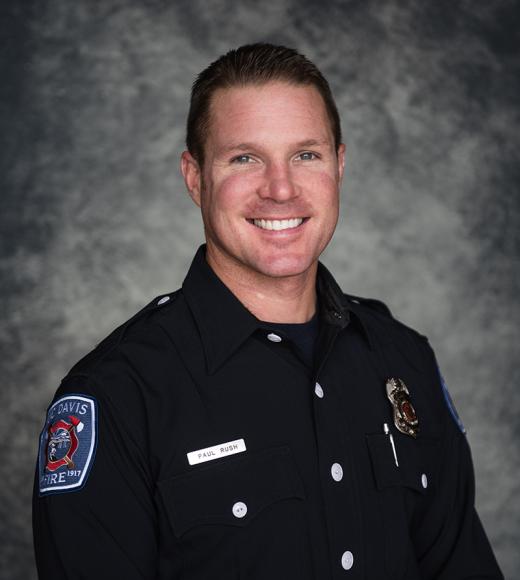 Position Title

Fire Captain
Office Hours
48hr Shift Schedule
Bio
Hometown: Auckland, New Zealand
Firefighter Rush began his working career in the construction industry.  Following high school, he worked for a construction company while attending the Carrington Polytechnic University, where he began a 4 year construction apprenticeship program. 
After completing his construction apprenticeship program in 2000, Paul transitioned from employee to employer and began his first construction company  which operated until 2005. While on vacation in the United States, Paul met his future wife.  Happily married, they now live in Santa Rosa along with their one year old daughter.  After going through the legal process to become a permanent resident,  Paul began his second construction business which operated until he became a full time firefighter.
Paul always felt the need to do something more meaningful with his life.  Growing up without  family or friends in the fire service, it took a conversation with a friend who is a San Francisco Firefighter to pique his interest.  The combination of the physical and mental aspects of the job in addition to providing public service to those in need greatly appealed to him.
Paul began his Fire service career as a Firefighter intern with Bodega Bay Fire protection district in 2007. He worked through the ranks beginning only as part-time and then full-time by 2010.  In 2011, Paul was fortunate and very proud to be hired by the UC Davis Fire Department where he currently serves as a Fire Captain.